A radical and important figure of classical Hollywood, Ida Lupino paved the way for tougher roles for women in front of and behind the camera. With a career spanning almost 50 years on stage and screen, she was noted for portraying controversial characters, gaining her the hard image as the so-called British Jean Harlow or, as she famously quipped in typically spiky self-deprecation, 'a poor man's Bette Davis.'
Equally, when directing, she was drawn to touch-paper topics, daring the largely male studio system to blink first and winning more times than losing. With such a specifically Hollywood persona, in particular due to her important relationship with film noir and her rebellious determination to work how she pleased, it's easy to forget that her background was not in dark highways, studio lots or run-down whiskey joints but in South London suburbia where her interest in acting was first sparked. For Lupino, acting was a family matter.
The world in which Lupino was born was not a safe or secure one by any means. She was born on 4 February, 1918, at 33 Ardbeg Road between Herne Hill and North Dulwich. The city was in the midst of bombing, some of the most effective of the war. All was not well in the Lupino household either, for there were complications with the birth. Her mother, Connie O'Shea, was a noted stage performer under the name of Connie Emerald and starred in several films though was quickly overtaken by her daughter's natural ability on screen.
Ida's father, Stanley, was a musical hall success, starring and writing a number of British comedies, including Graham Cutts' Over She Goes, as well as working extensively for BBC radio. The acting dynasty of the family went as far back as the Seventeenth Century so it was a natural profession for her to gravitate towards. In fact, it was more than natural but really a pressure for her to begin work in the family business as soon as was possible. With a strong connection to Stanley in particular, his influence turned into training from a very young age. 'My father, she said, 'started training me for grown-up roles when I was seven.'
She supported herself as soon as she was able to, her father determined to make her a success in the industry that he and Connie worked so hard in, just like their extensive ancestry. It was not work without its due rewards as the family soon moved from Ardbeg Road to 152 Leigham Court Road in Streatham. Though today the sight now houses blocks of flats, the house at the time was lavish. Stanley in particular would make great financial successes in the film industry in the following decade, at one point earning £20,000 a year in a lucrative three-picture deal. By then Lupino had made her own way into film, already out-ranking her mother's attempts to break into the industry from the stage.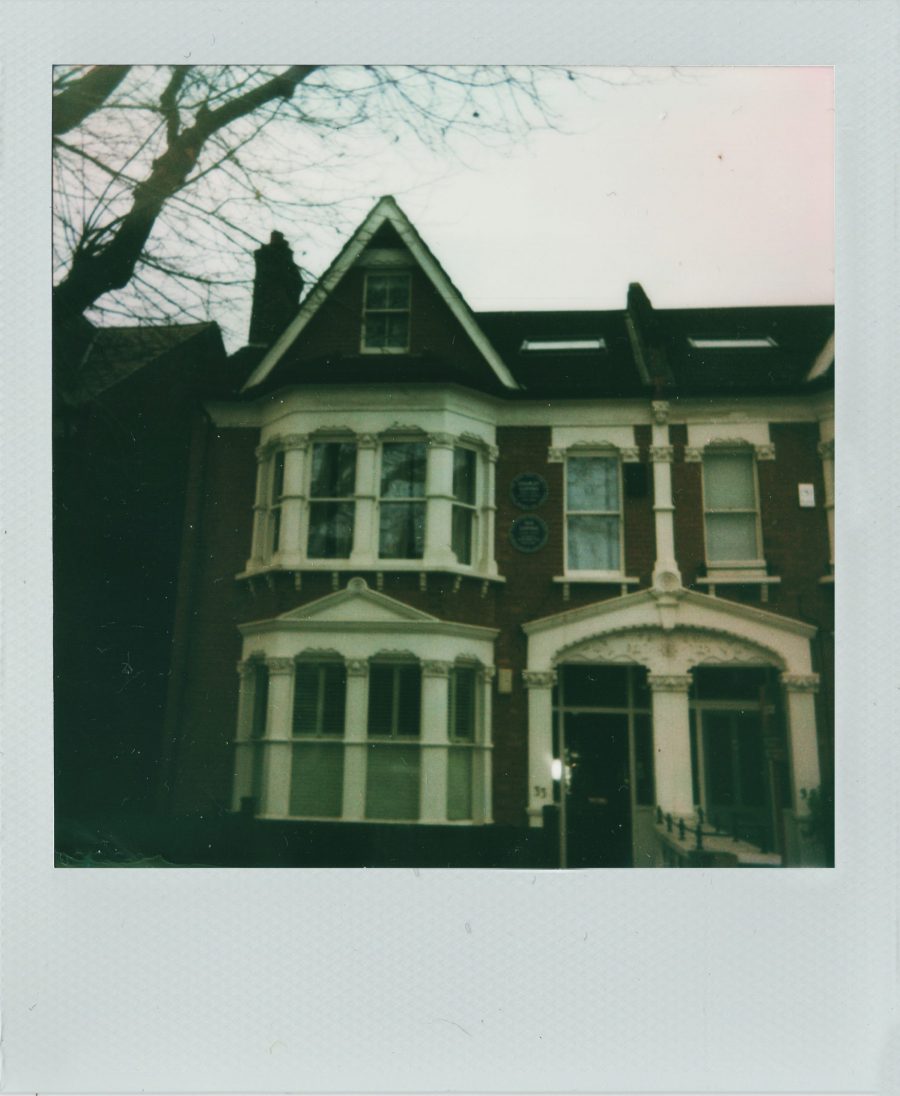 Her very first role, albeit uncredited, came at the age of 13 in The Love Race, a film produced, written by and starring Stanley, as well as directed by Stanley's cousin, Lupino Lane, and starring Lane's own brother Wallace Lupino. A year later and things were very different. Ida came into her own for her first major role, a lead no less, in Allan Dwan's Her First Affair. Aside from being a production with little direct involvement from the family, it was essential as she went up against her own mother in reading for the role and got it.
It took only another year for Ida to catch the eye of the much bigger American industry, attention drawn to her role in Bernard Vorhaus' Money for Speed. She had already made waves in the British industry before she left, in particular impressing her godfather Ivor Novello who helped cast her in Maurice Elvey's I Lived with you. But it was Paramount talent scout Donovan Pedelty who spotted her, a big offer for her to play the role of Alice in Norman Z McLeod's Alice in Wonderland and a multiple picture deal on the table.
It was in 1933 when Lupino began the slow but steady journey to Hollywood. A big fanfare was arranged as Ida was given a grand send-off at Waterloo Station, photographs of which still exist today. She was incredibly nervous about the move, not least because she knew the first role that she was going to test for was not one she had any intention of taking. Charlotte Henry would take the role of Alice in McLeod's film, a picture that also saw early sound roles for Gary Cooper and Cary Grant. She is skilful in the photos at hiding her apprehension in leaving London but the pride on show makes them a beautiful and emotional memento.
Today, Ardbeg Road is quiet and leafy, a far cry from the glamour and drama of Hollywood that Ida would soon find herself battling. The house is marked with plaques to celebrate both her and her father's time on the road. But, in spite of Stanley's initial sadness at being alone, Connie accompanying Ida on the crossing from Southampton to New York, there's no doubt that she more than fulfilled the ambition to continue in the family line.
The post Beginnings: Ida Lupino's London appeared first on Little White Lies.
Source of the article : New feed at Beginnings: Ida Lupino's London