Hollywood romances of the 1950s and '60s have a certified formula for swooning success. Beguiling beauty plus handsome hero equals an epic love story played out against the backdrop of the Hollywood hills and starry mountain tops. An ode to this era, Sylvie's Love puts Black characters centre stage and takes classic cinema from Hollywood to Harlem.
We meet Sylvie (Tessa Thompson) in the summer of 1957, manning the desk of her father's record store and spending her days dreaming of a career in television. She meets saxophonist Robert (Nnamdi Asomugha) in standard romantic fantasy fashion; album recommendations revealing a spark between the pair. Robert lands a job at the store and the two become friends, chemistry ever-present. Summer ends and, despite their feelings, the pair go their separate ways, with Sylvie's TV aspirations starting to take flight just as her fiancé returns from war and Robert's jazz quartet getting their big break in Paris.
Thompson and Asomugha's effortless connection makes you yearn for fate to bring their characters back together. While Robert stops just short of being a three-dimensional character, his soft-spoken earnestness masks a lack of depth with the stoicism of a man from the Silent Generation. Sylvie, on the other hand, has more to her than the film decides to fully explore; her career and troubled marriage take a backseat even though at times they are more compelling than the central love story.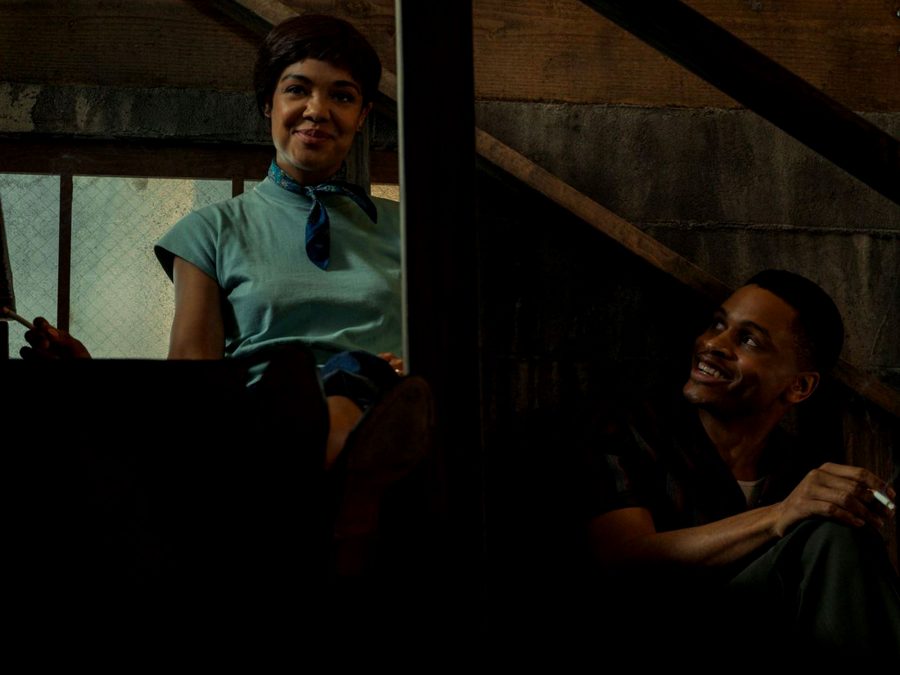 Thompson's career has gone from strength to strength in recent years, with standout performances in the Creed films, Westworld, Sorry to Bother You, Thor: Ragnarok and Avengers: Endgame bolstering her reputation as one of the most exciting and versatile actors working today. The role of Sylvie may seem small by comparison, yet she still gives a spirited performance that's delicate as well as determined.
Writer/director Eugene Ashe, a former recording artist, crafts a stylish feature that's elevated by a lilting jazz soundtrack and dazzling cinematography. The shots of New York City and Harlem's intimate jazz clubs are engrossing from start to finish. Subtle (and not so subtle) nods to historic events are weaved throughout the film, placing Sylvie and Rob's story on the timeline of a tumultuous era.
Sylvie's Love is a sweet and sincere portrayal of Black love, a film where race permeates the lives of our protagonists without detracting from the fantasy of their romance. Films such as these are just as essential to Black representation in Hollywood, and Ashe succeeds with a sweeping story that brings together changing times, a changing culture, and the true price of love.
Sylvie's Love is available on Amazon Prime from 23 December.
---
ANTICIPATION.

Tessa Thompson leading a sweeping '60s-style romance.
4
ENJOYMENT.

Perfect romantic escapism with solid performances.
4
IN RETROSPECT.


A beautifully shot, well-contextualised fusion of romance and music that leaves you feeling mellow afterwards.
4
---
Directed by



Eugene Ashe

Starring



Tessa Thompson,

Nnamdi Asomugha,

Eva Longoria

The post Sylvie's Love appeared first on Little White Lies.
Source of the article : New feed at Sylvie's Love