Although circumstances prevented many of us from visiting movie theatres and perusing the posters on display this year, plenty of clever illustrators and designers have still been beavering away to produce some outstanding artwork. Here are 20 posters that caught our eye – and be sure to tweet us your favourites @LWLies.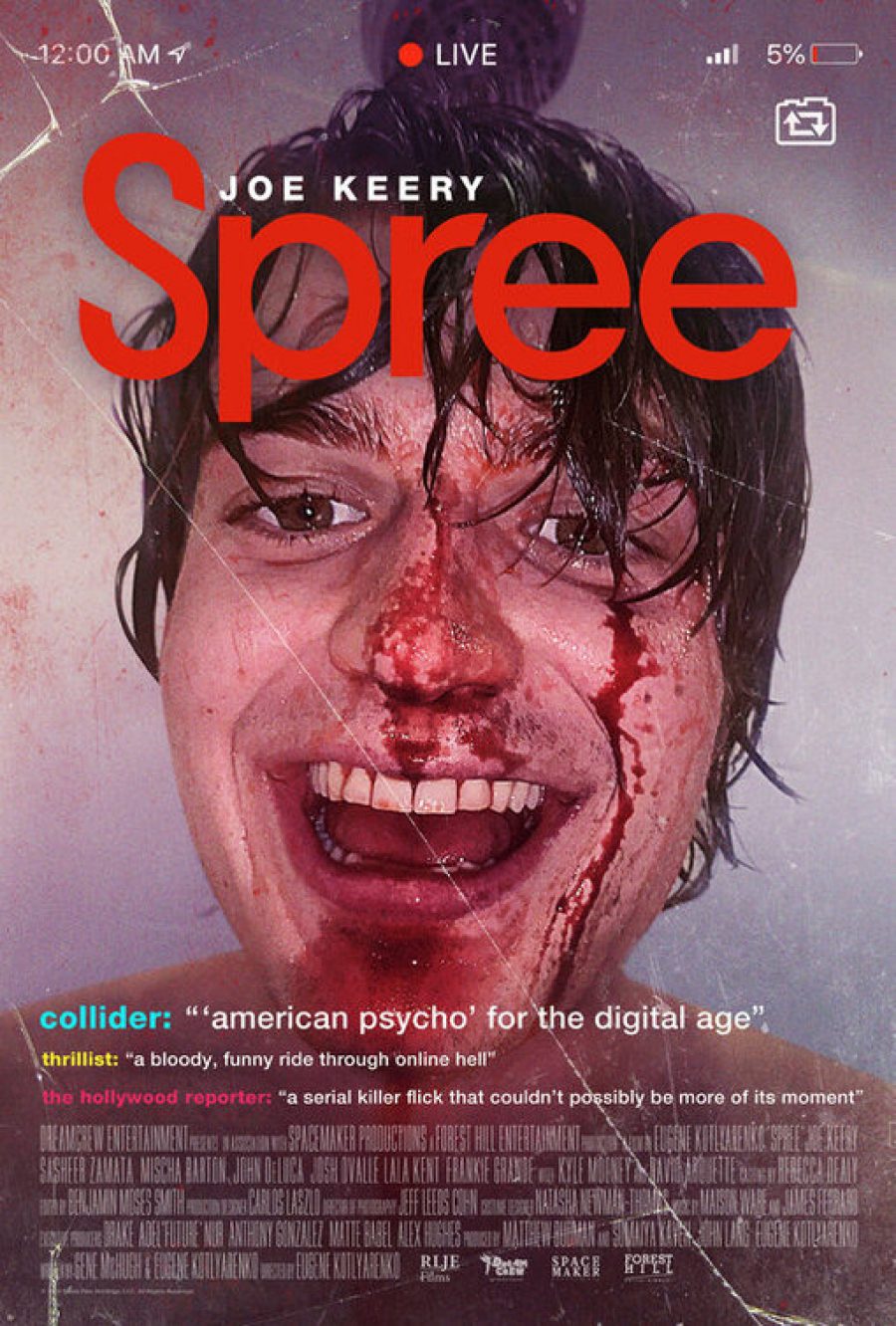 20. Spree
Mimicking the slick display of an Instagram Live broadcast, the poster for Eugene Kotlyarenko's black comedy about a streamer driven to extreme measures in his never-ending quest for views is a clever, colourful offering that puts Joe Keery front and centre. Poster quotes can usually look a little shoehorned in too, but positioning them as comments is a smart move that means they aren't too distracting. Good stuff!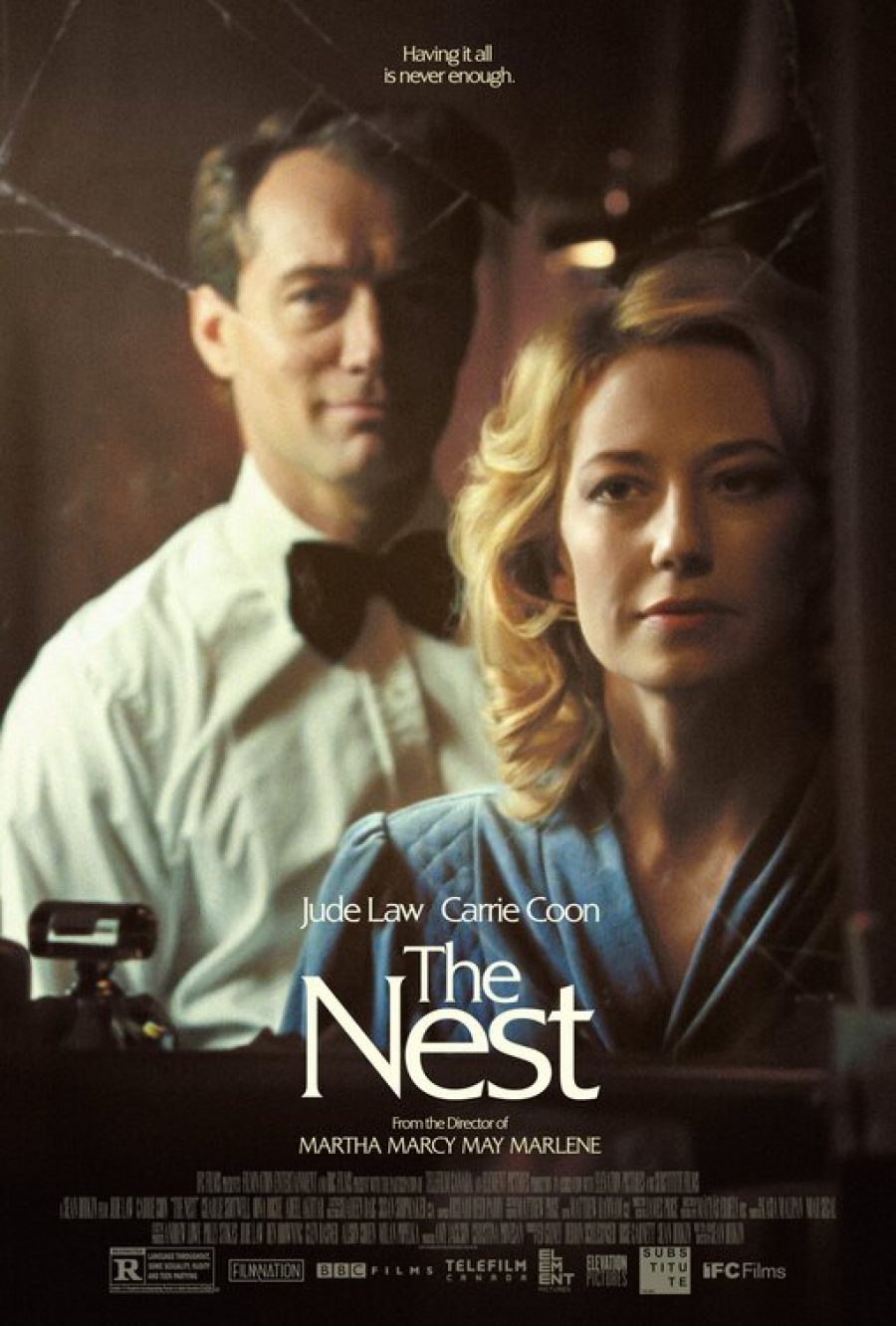 19. The Nest
Design by P+A
A classy poster for a classy movie – but there's something just a little off about the scene presented on the advert for Sean Durkin's sophomore feature. It could be the cracked mirror, the contrast in expressions between stars Jude Law and Carrie Coon, or even the kerning on the typeface (Alexon RR Light Regular, font fans); but whatever the reason, this subtle design sets the stage for the uneasy tension at the heart of this family drama.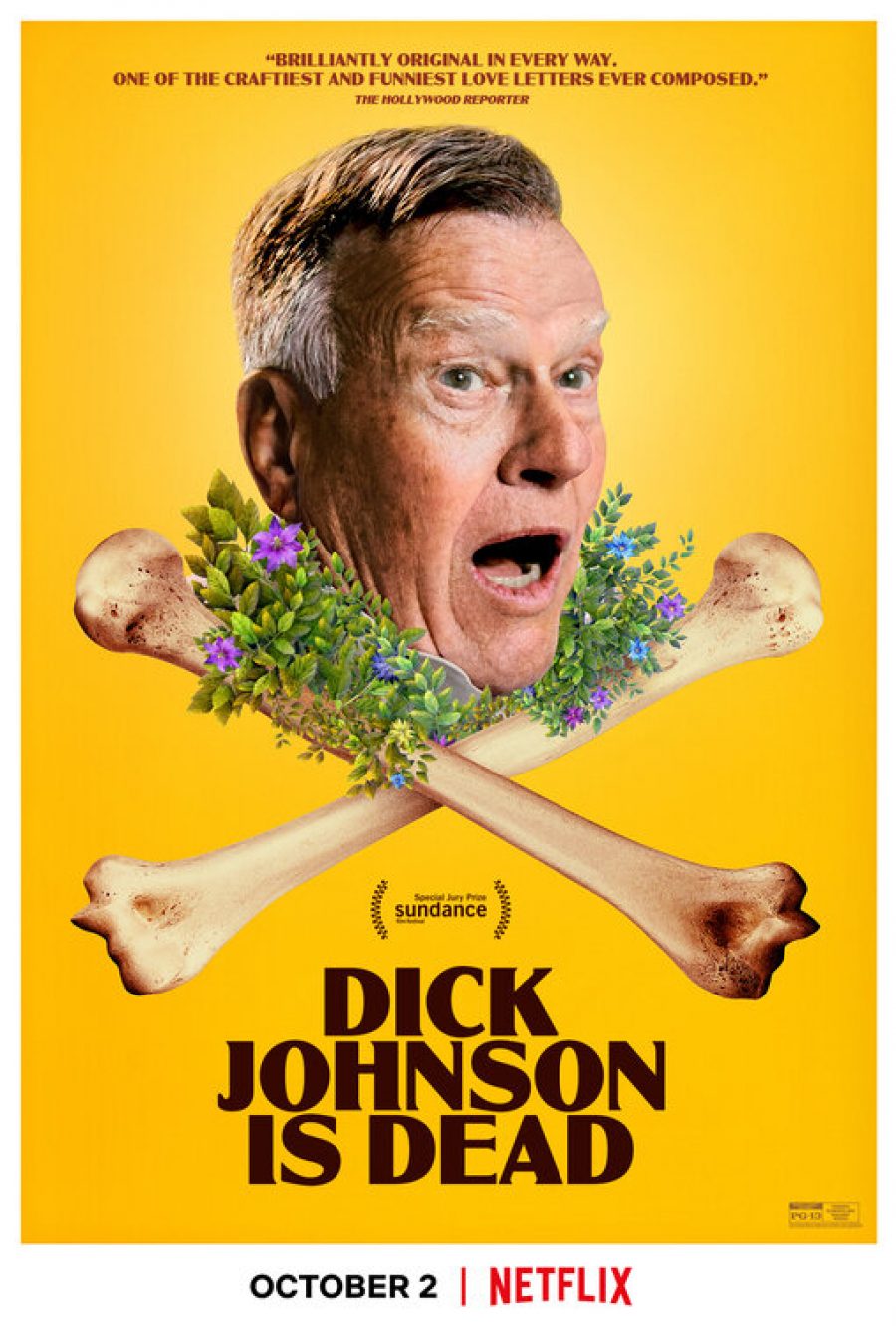 18. Dick Johnson is Dead
Design by Brandon Schaefer
Sometimes a poster just does exactly what it says on the tin, and we're grateful for it. The bold yellow background and capital lettering give viewers a fairly good idea of what they've getting into with Kristen Johnson's excellent documentary, but it's the skull-and-crossbones motif using a photo of a very surprised-looking Dick Johnson which really sells the wit at the heart of the film.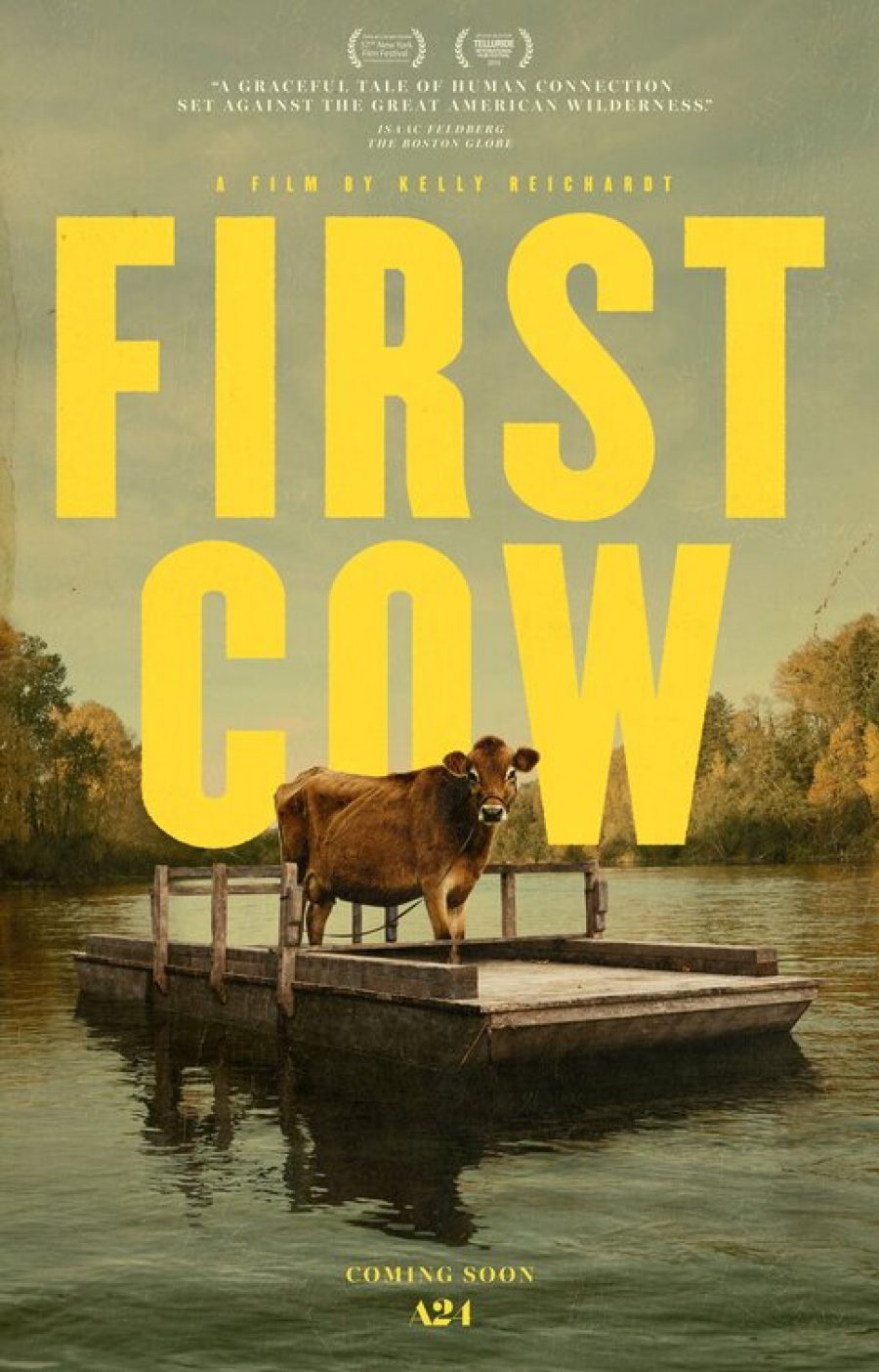 17. First Cow
Design by BLT Communications, LLC
Evie, who plays the titular role in Kelly Reichardt's First Cow, is the rightful star of A24's marketing campaign. A surprisingly contemporary sans serif font in a golden yellow sets out the film's stall; it's fun and striking, but also strangely apt for this offbeat (but ultimately delightful) story of misfits and mooing in America's infancy.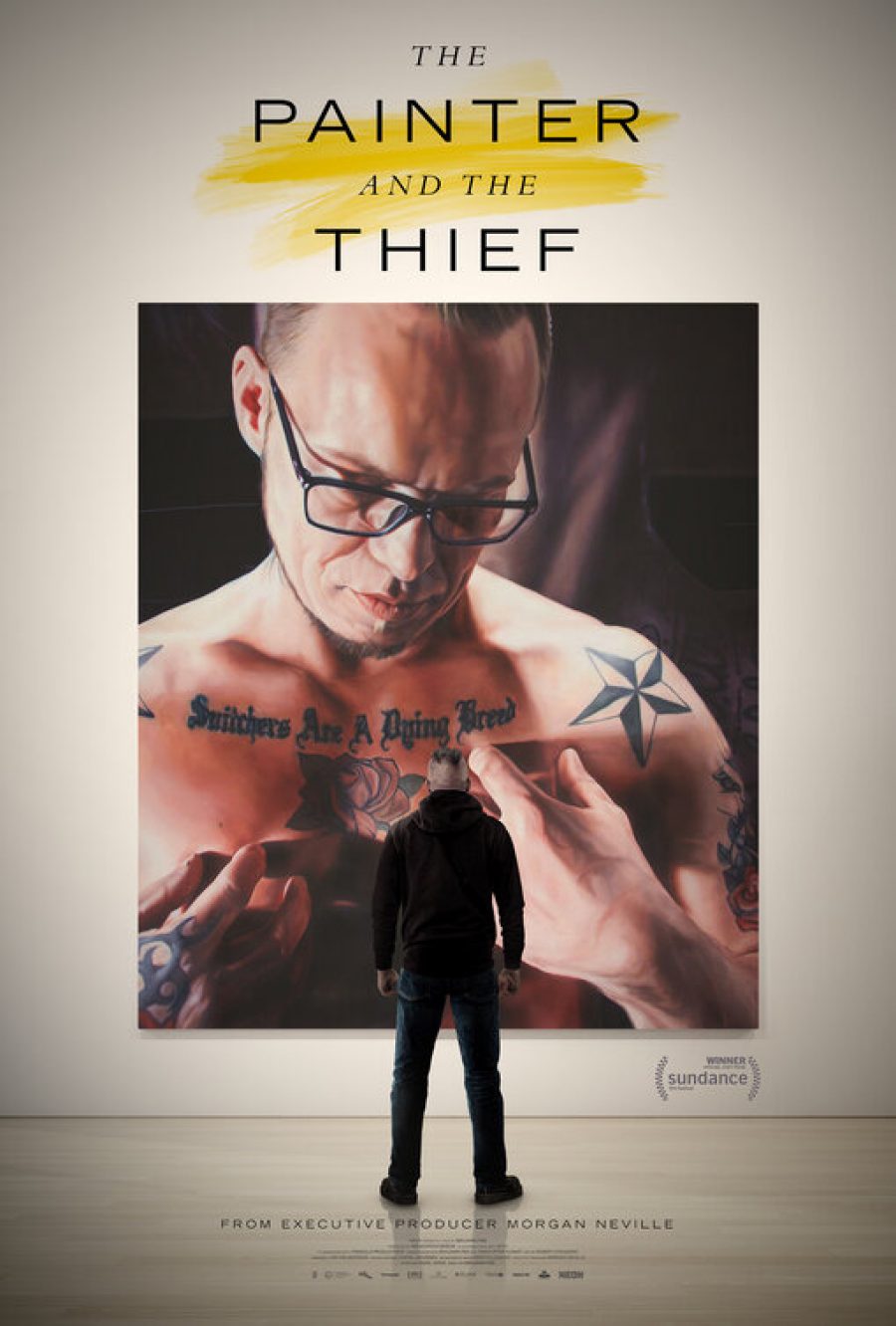 16. The Painter and the Thief
Design by The Boland Design Company
Benjamin Ree's documentary about an artist who forms a friendship with a man who stole her work has the premise of a Hollywood movie, but you know what they say: the truth is often stranger than fiction. Barbora Kysilkova has gone on to paint Karl Bertil-Nordland's portrait, which is what we see in this imaginative poster, with the man himself staring at his own image.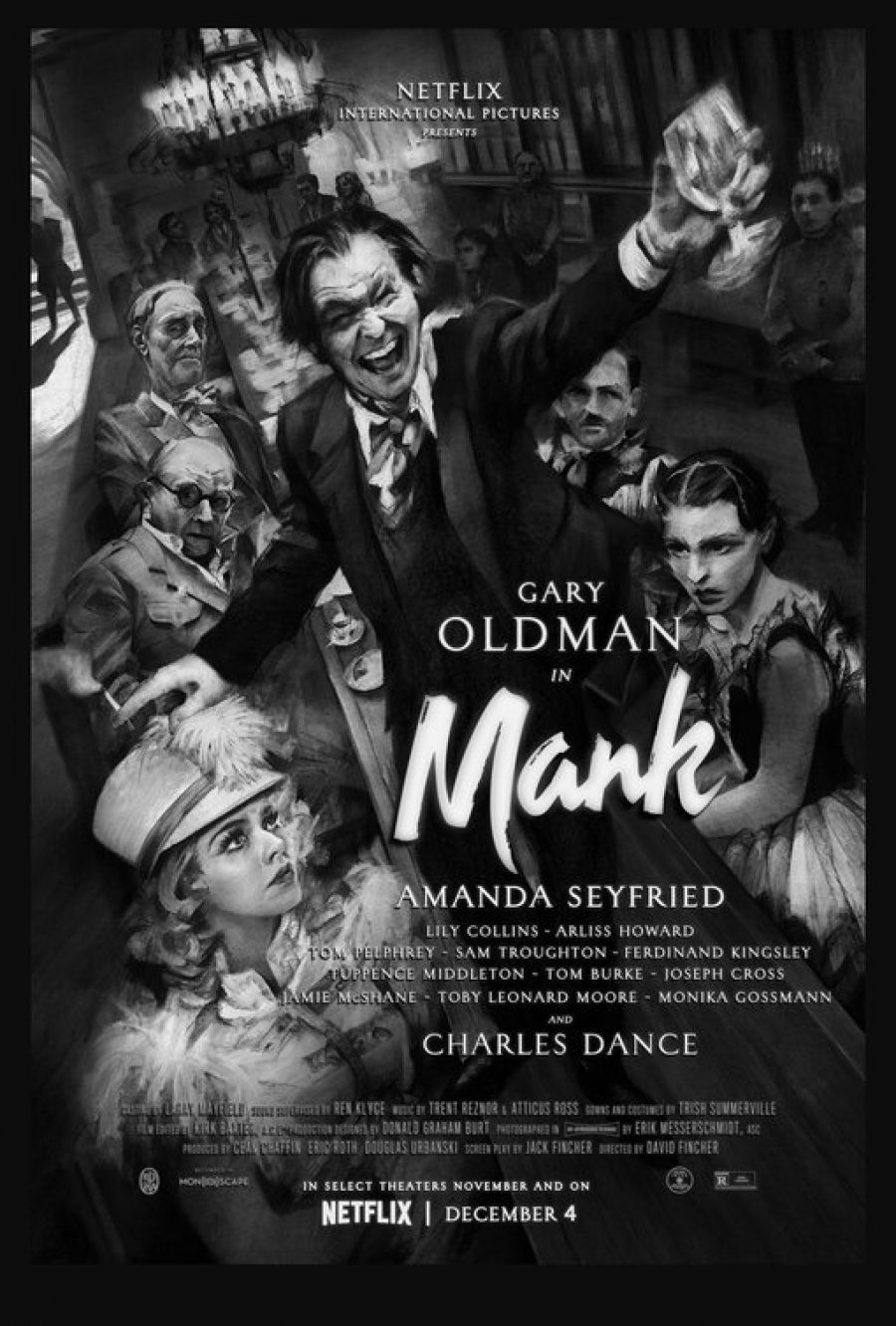 15. Mank
Design by Neil Kellerhouse, Key Art by Anna Park
Understandably here at Little White Lies, we're very fond of an illustrated poster, and this effort by Anna Park for David Fincher's Mank is no exception. Inspired by a scene late in the film, it shows Gary Oldman as Herman Mankiewicz at a dinner thrown by William Randolph Hearst, and evokes the spirit of this iconic shot from Citizen Kane.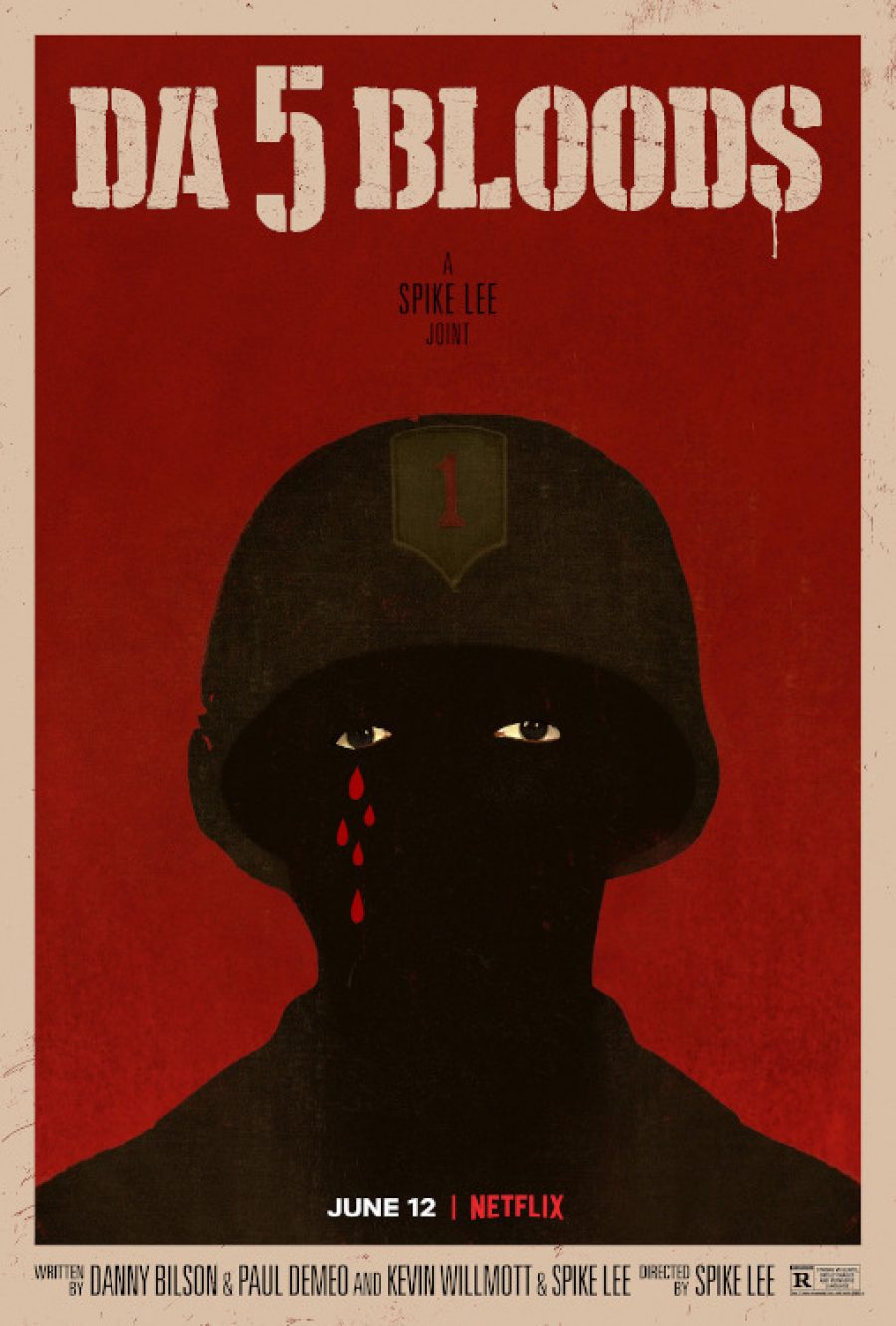 14. Da 5 Bloods
Design by GRAVILLIS
For a streaming service, Netflix's poster game is pretty damn good, and this simple but effective teaser for Spike Lee's Vietnam drama Da 5 Bloods is no exception. Five tears represent the soldiers of the 1st Infantry Division the film focuses on: Paul, Otis, Eddie, Melvin and Norman, while the overall style mimics the classic propaganda posters of the period. We loved the GRAVILLIS design for BlackKklansman, and it's clearly a partnership that's working well.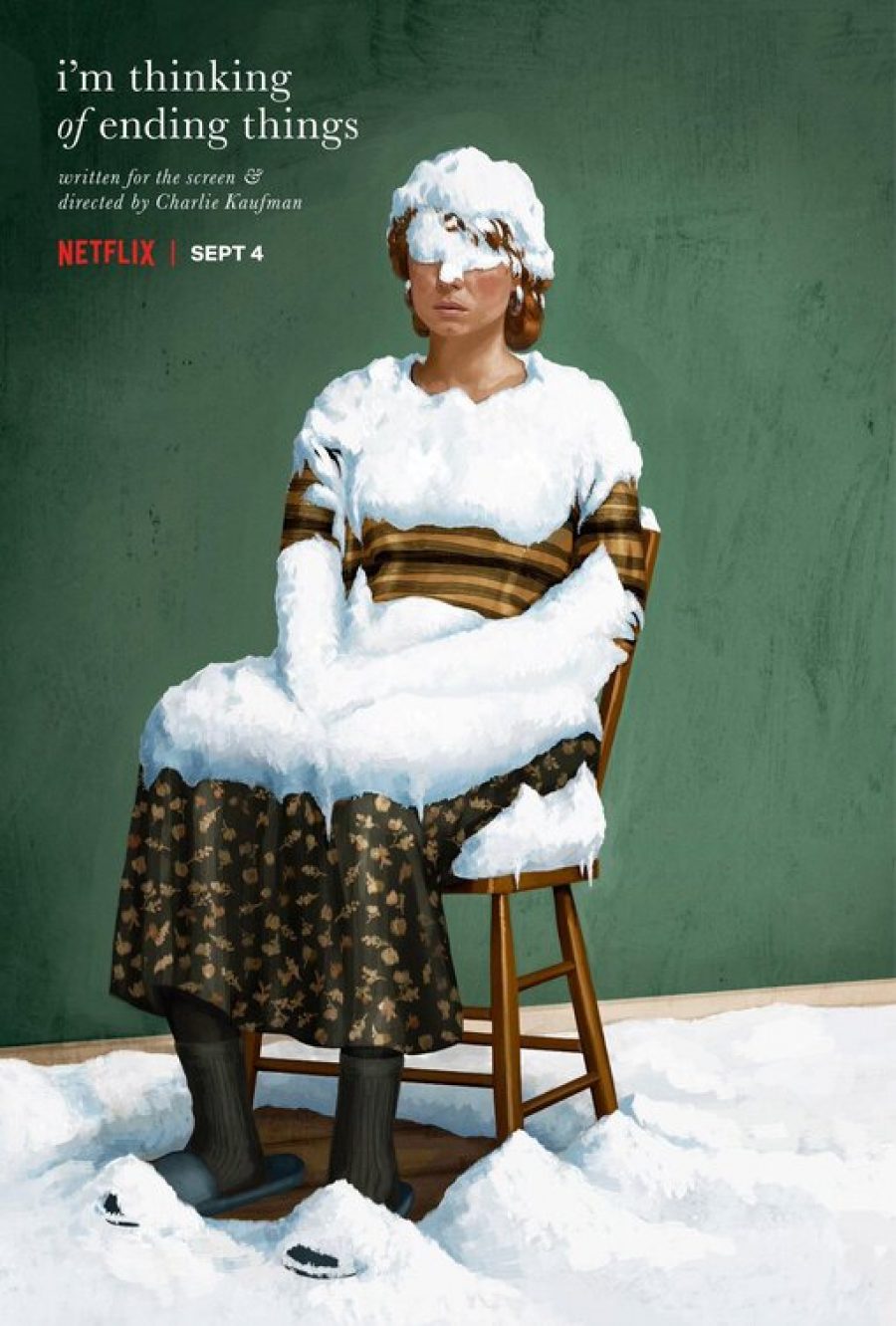 13. I'm Thinking of Ending Things
Design by Akiko Stehrenberger
Akiko Stehrenberger is one of the best poster artists working today, and this oddball illustration for Charlie Kaufman's psychodrama I'm Thinking of Ending Things is another gold star effort, showing Jessie Buckley's character obscured by snowfall. Of course it gives absolutely nothing of the film away, and there's even something a little odd about the use of italics and capitals in the styling of the title and credits – but that's nothing compared to how strange things get within the film itself. We also love Midnight Marauder's design for the film, on a complimentary theme.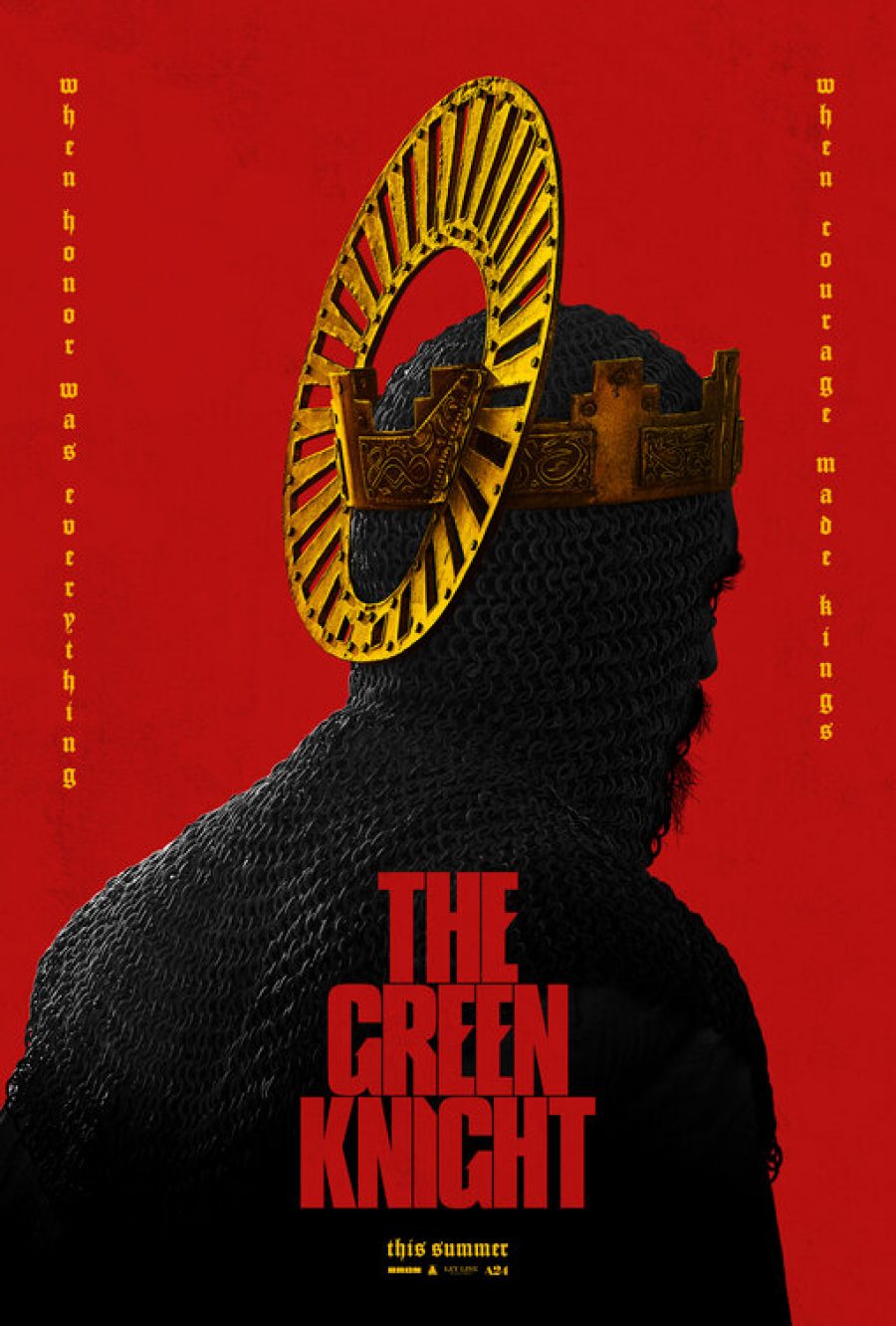 12. The Green Knight
Design by B O N D
David Lowery's forthcoming historic fantasy set within the legendary court of King Arthur was a victim of the pandemic, so we're not clear when it will premiere yet, but this one-sheet has been living rent-free in our minds since it first debuted in the spring. Regal red, bold gothic text, an overall tarot card vibe – it's a winner.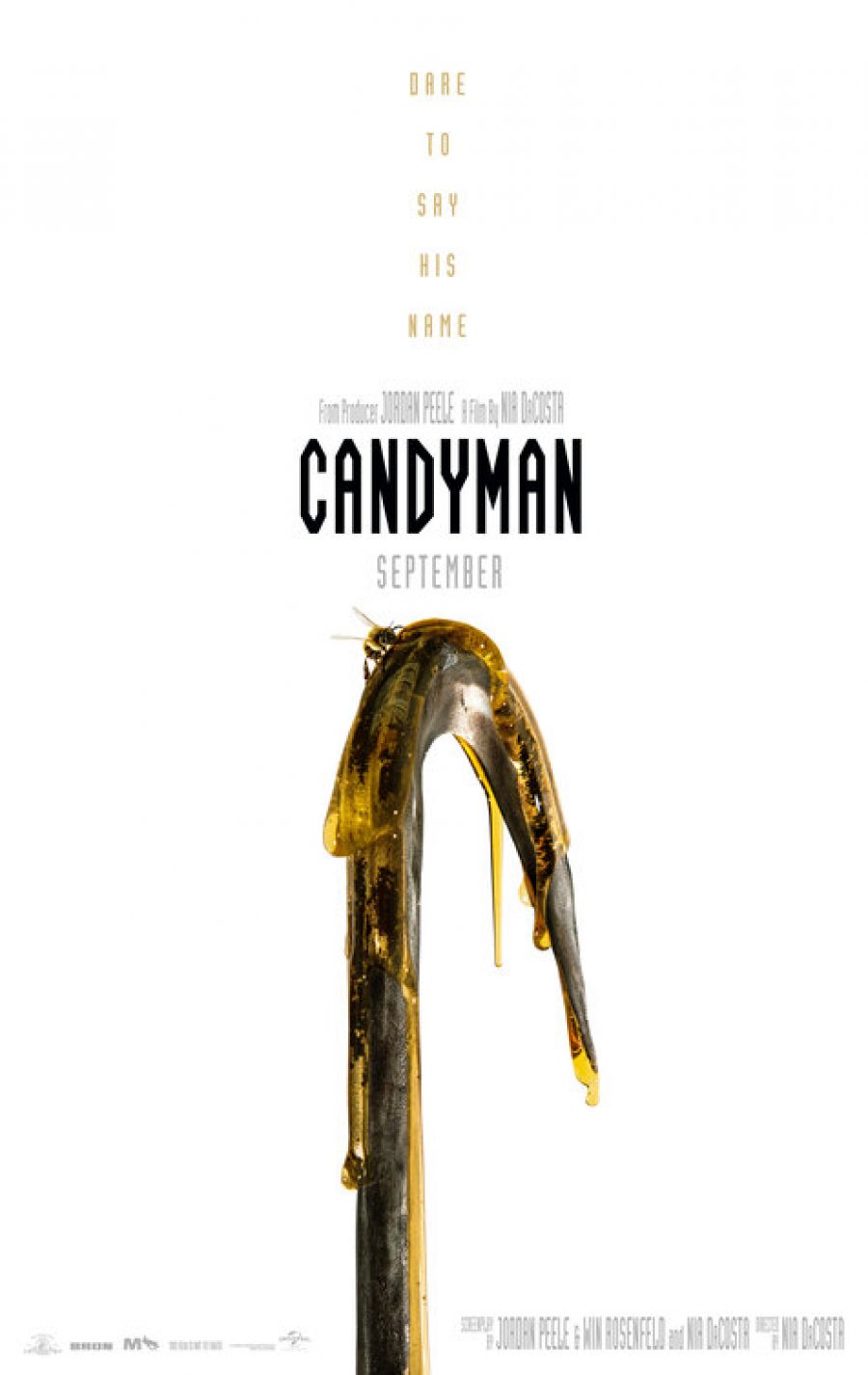 11. Candyman
Design by GRAVILLIS
We can't wait to see Nia DaCosta's sequel to Bernard Rose's classic 1992 slasher, but for now we'll have to make do with its suitably creepy poster, showing the Candyman's iconic hook dropping in honey, with a tiny bee sitting atop it. Such is the power of the Candyman mythos, you don't need to know anything else. We're sure the film will get a whole host of marketing materials for its summer 2021 release, and we can't wait to see what the team come up with.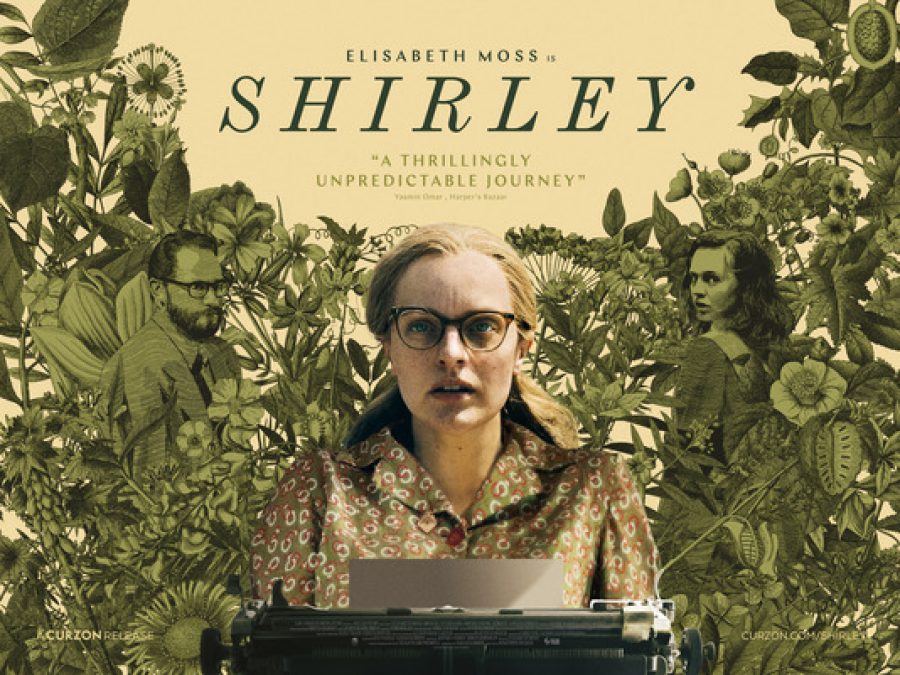 10. Shirley
Design by Andrew Bannister
Curzon are strong players when it comes to the poster game, and their quad for Shirley's UK release is no exception. Reminiscent of the excellent art for Park Chan-wook's Stoker, Andrew Bannister's design has a sort of illustrated decoupage vibe (like the floral wallpapers popular throughout the 1950s) which ties into the film's use of nature symbolism quite nicely. The green and cream colour palette is also very much seen in the film, so this sets the tone in a way a lot of posters often don't seem to manage. Plus, it passes the great poster test: we'd absolutely have this framed on our wall.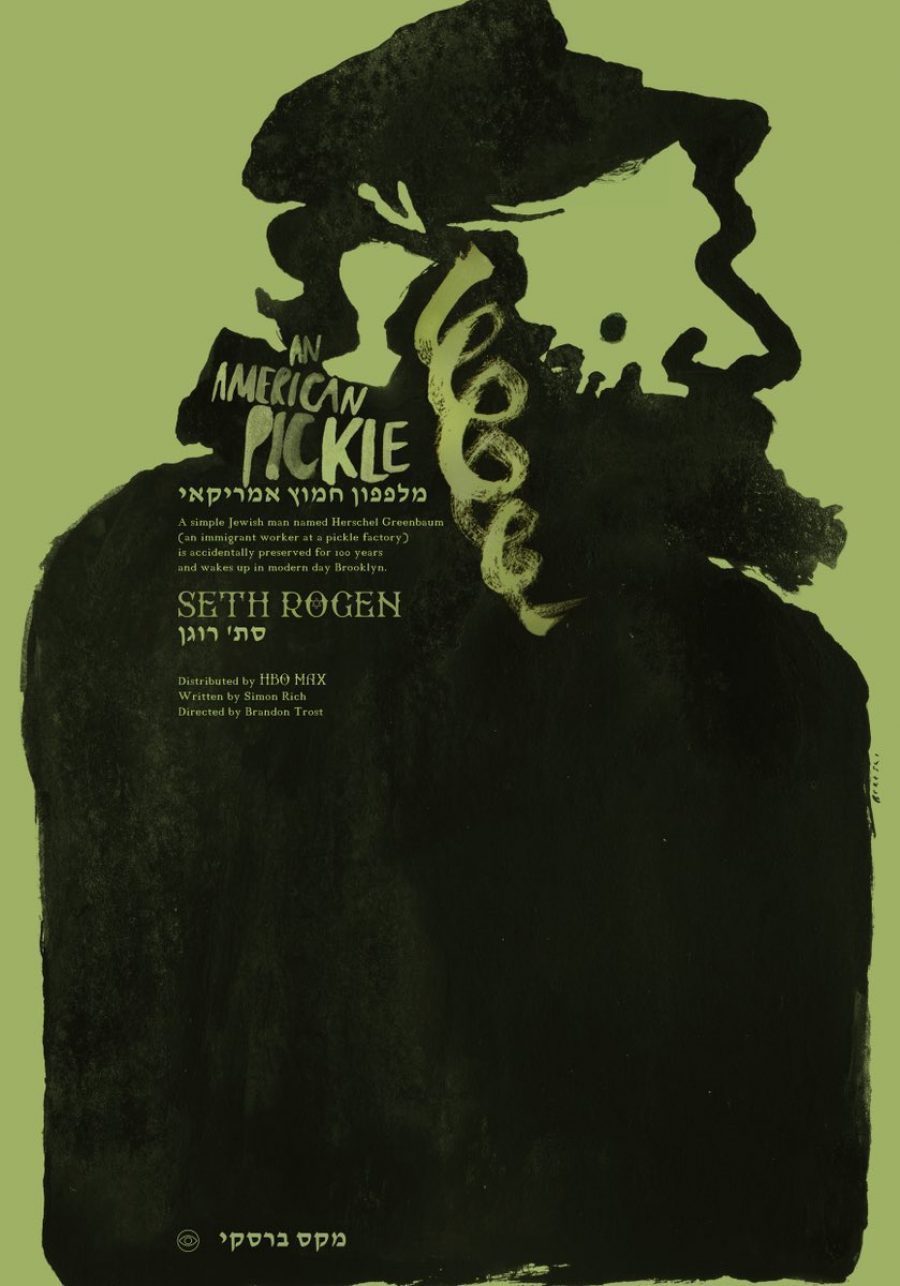 9. An American Pickle
Design by Plakiat
Released mid-pandemic to generally positive reviews, Brandon Trost's directorial debut sees Seth Rogen play an Eastern European Jewish immigrant who is accidentally preserved in a vat of pickles in 1919, and wakes up in 2020. Maks Bereski (known as Plakiat) is identifiable as an artist by his sold, minimalist designs, and this one is no exception. The pickle-brine colouring and use of Hebrew language set it apart from your standard Seth Rogen comedy posters; in fact, it looks more like the cover for a devastating Russian dramatic novel than a film, and that's no bad thing.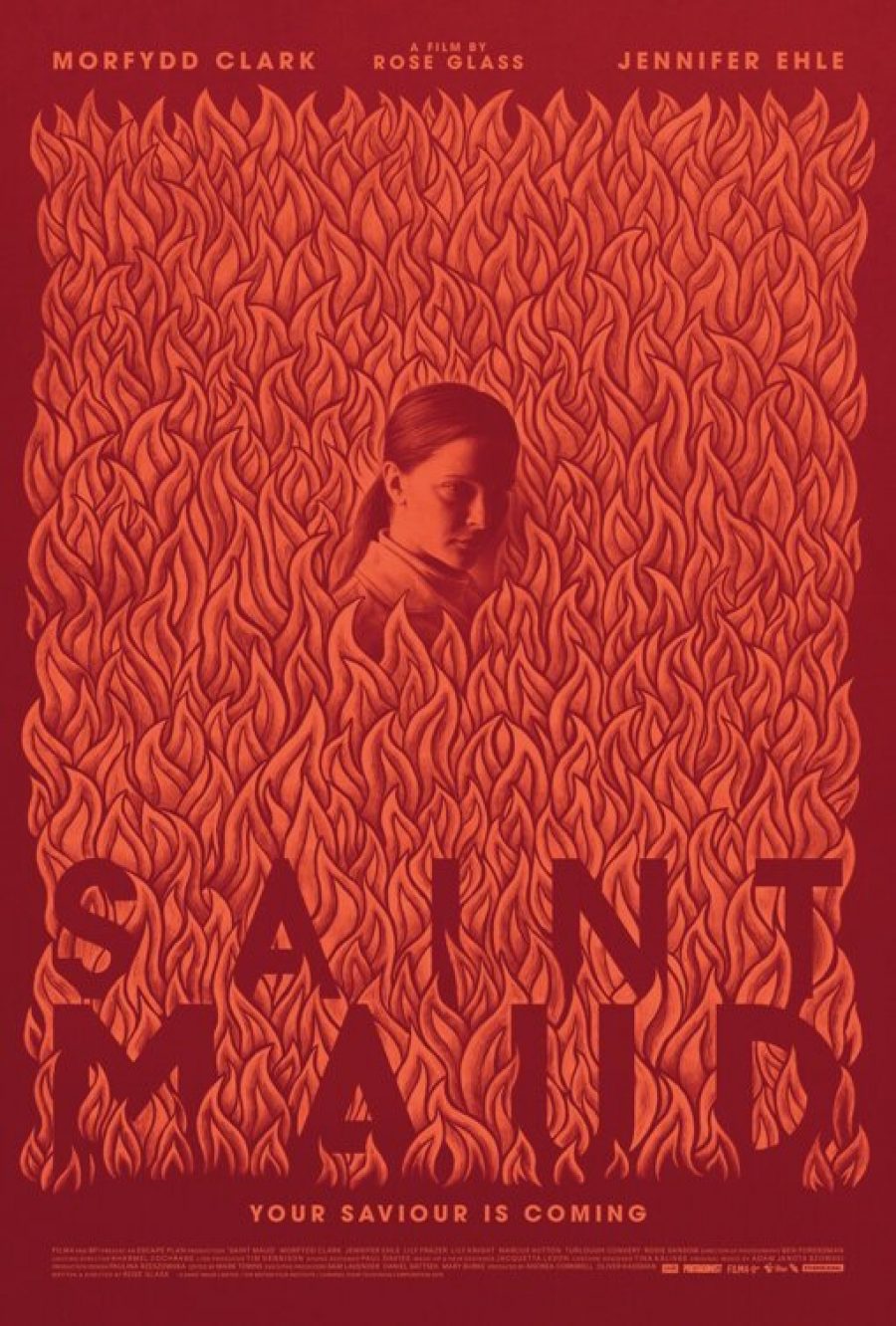 8. Saint Maud
Design by Empire Design
One of the breakout hits of the year, Rose Glass's Saint Maud is full of arresting images, so it makes sense the artwork for the film would follow suit. There are quite a few excellent posters out there, but Empire's flame design is our favourite, positioning Morfydd Clarke's devout nurse among an inferno.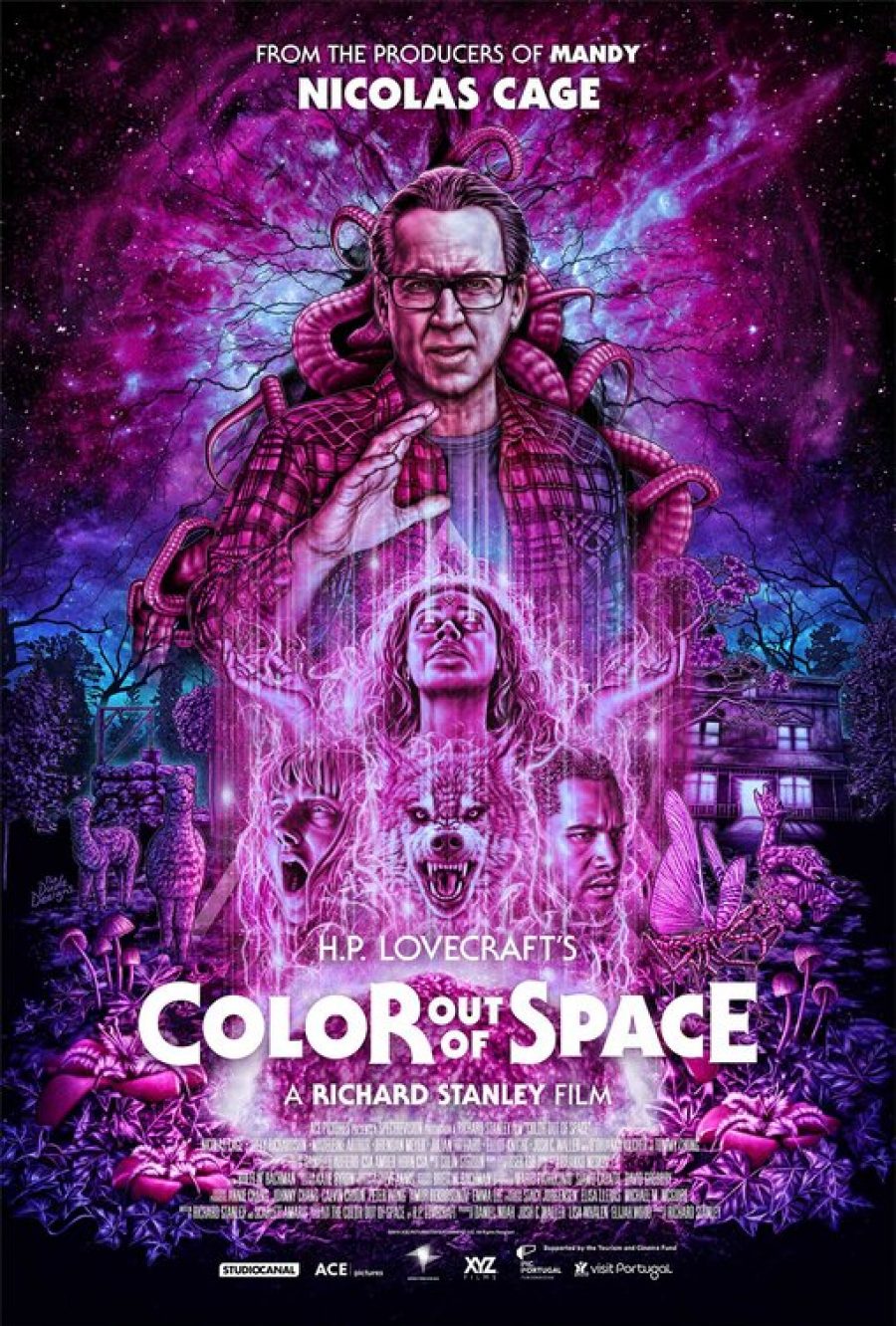 7. Colour Out of Space
Design by Tom Hodge
Adapting Lovecraft is a difficult challenge, but Richard Stanley rose to it in 2020 with his take on the extra terrestrial body horror Colour Out of Space. This purple nightmare only touches at some of the film's grotesque imagery, but most important of all is that includes the llamas which play a minor but pivotal role in the plot.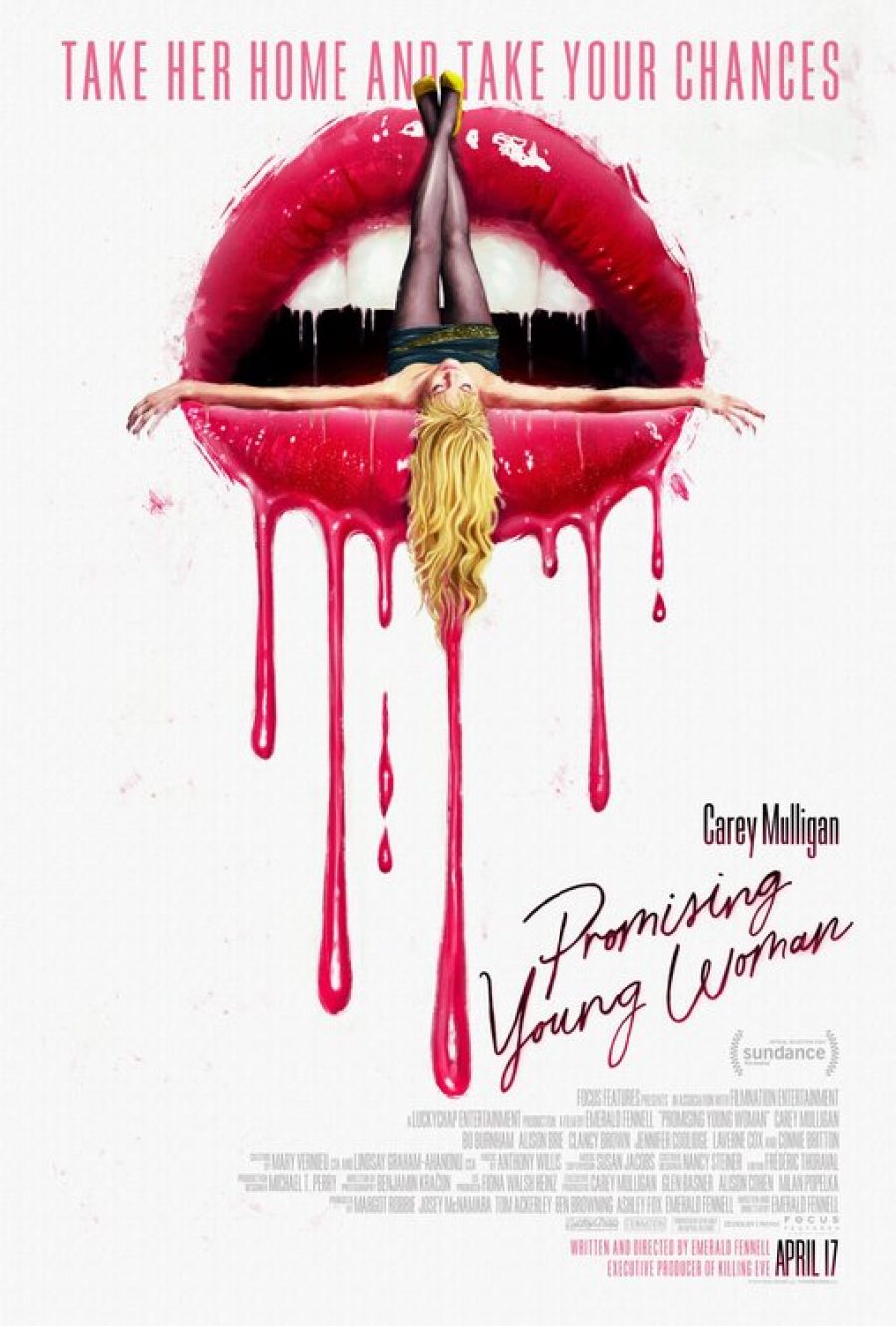 6. Promising Young Woman
Design by Art Machine
Nodding to the pulp romances you can pick up on the shelves of any good charity shop or airport bookstore and the bold marketing for Paul Verhoevan's Showgirls is this sultry design from Art Machine. Taking cues from make-up artist Vlada Haggerty it doesn't give much away, which is apt considering how much the film relies on wrong-footing viewers.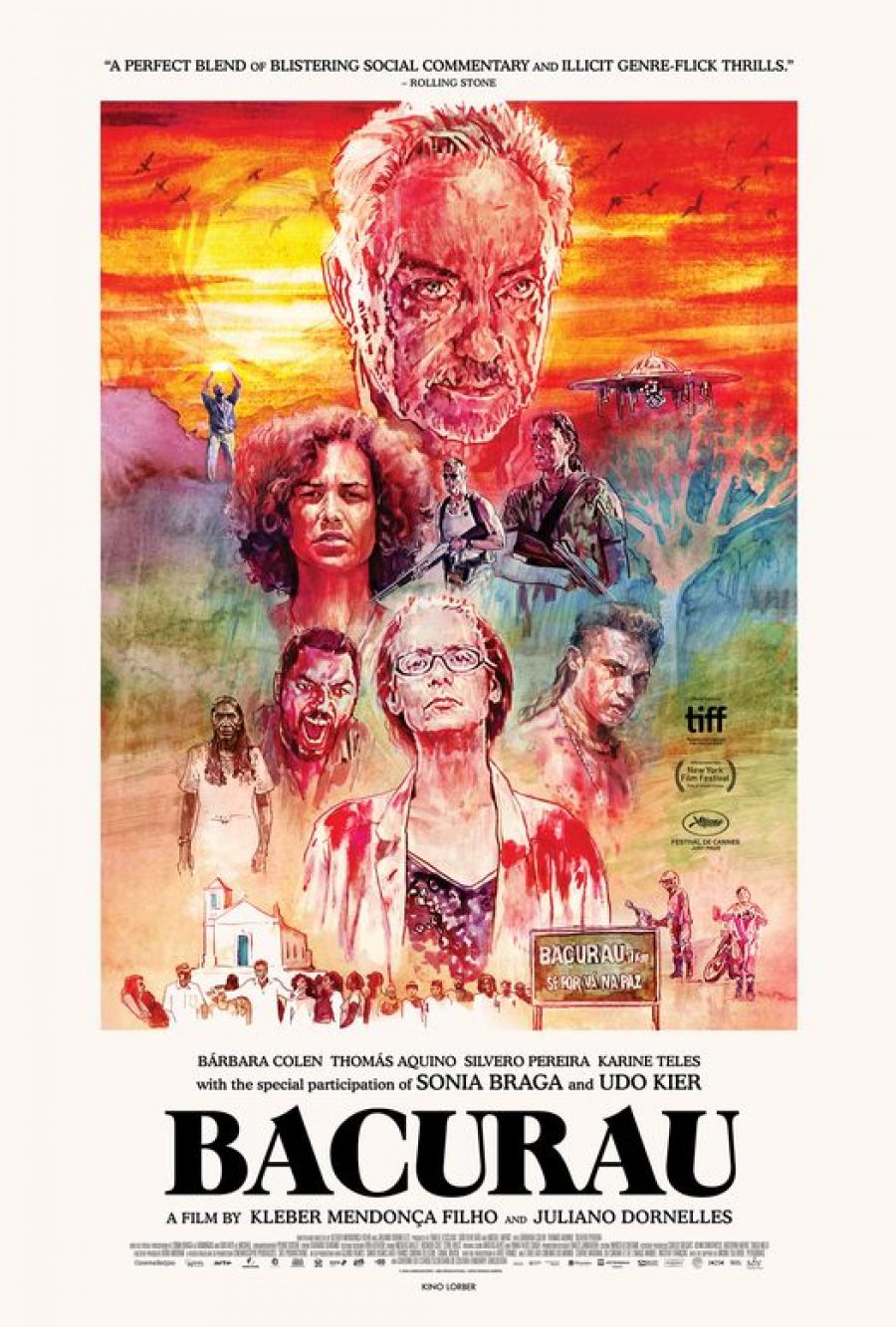 5. Bacarau
Design by Alphaville
One of the most wild (and prescient) films of the year, if you haven't seen Kleber Mendonça Filho and Juliano Dornelles' Bacarau yet, remedy that immediately. Alphaville's colourful illustrated poster nods to the classic design for Ted Kotcheff's Wake in Fright, and manages to make Udo Kier look menacing even in a dainty watercolour style.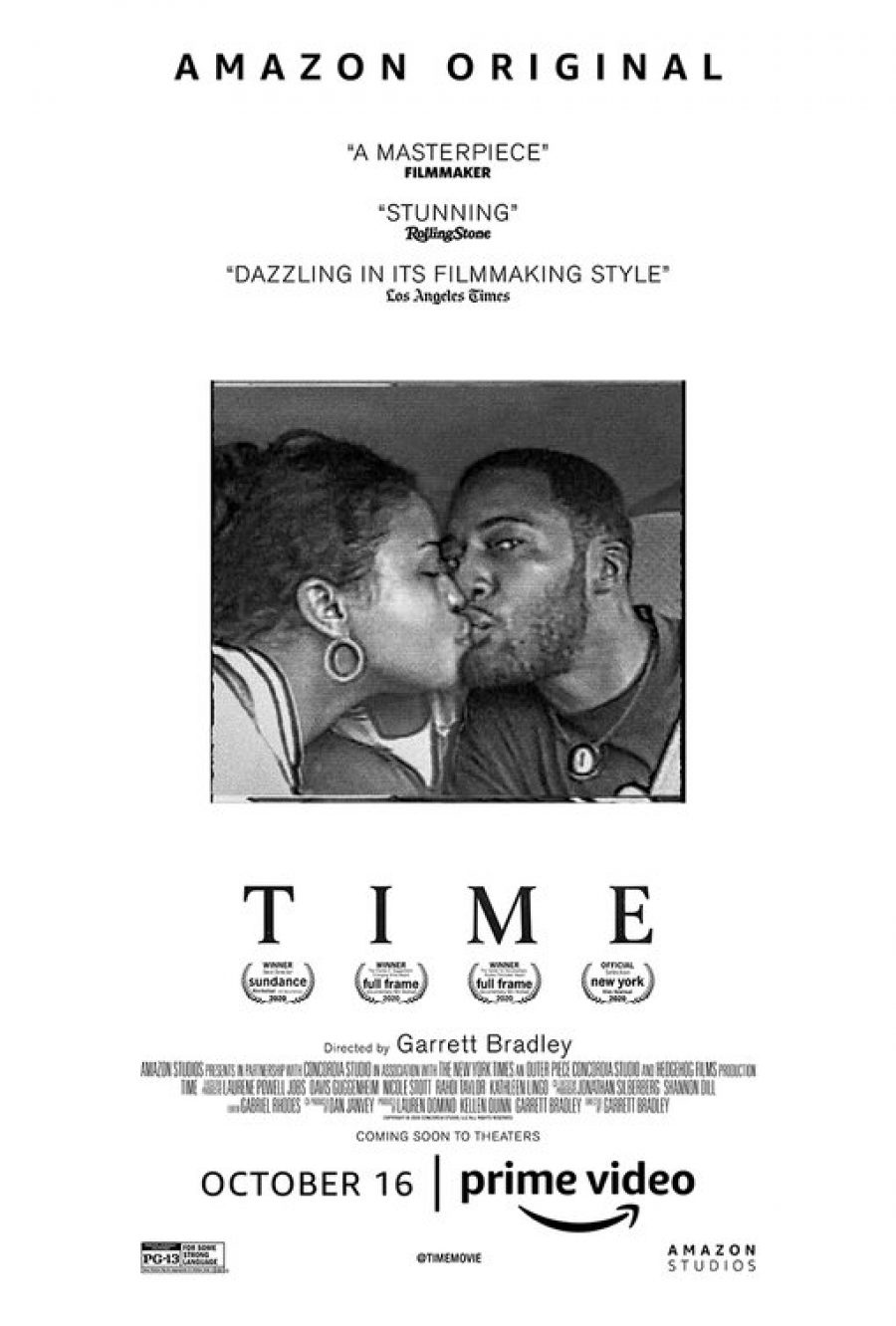 4. Time
Design by MOCEAN
Garret Bradley's heart wrenching film takes one story from the American prison system to shine a spotlight on how systematic racism and injustice are alive and well today. The grainy cell phane image of Fox Rich and her husband Rob kissing is one of the film's most enduring, reminding us that at the heart of everything is a couple who love each other despite their hugely unfair circumstances. Bold and impactful, it's a poster that puts its subjects front and centre, as it undoubtedly should.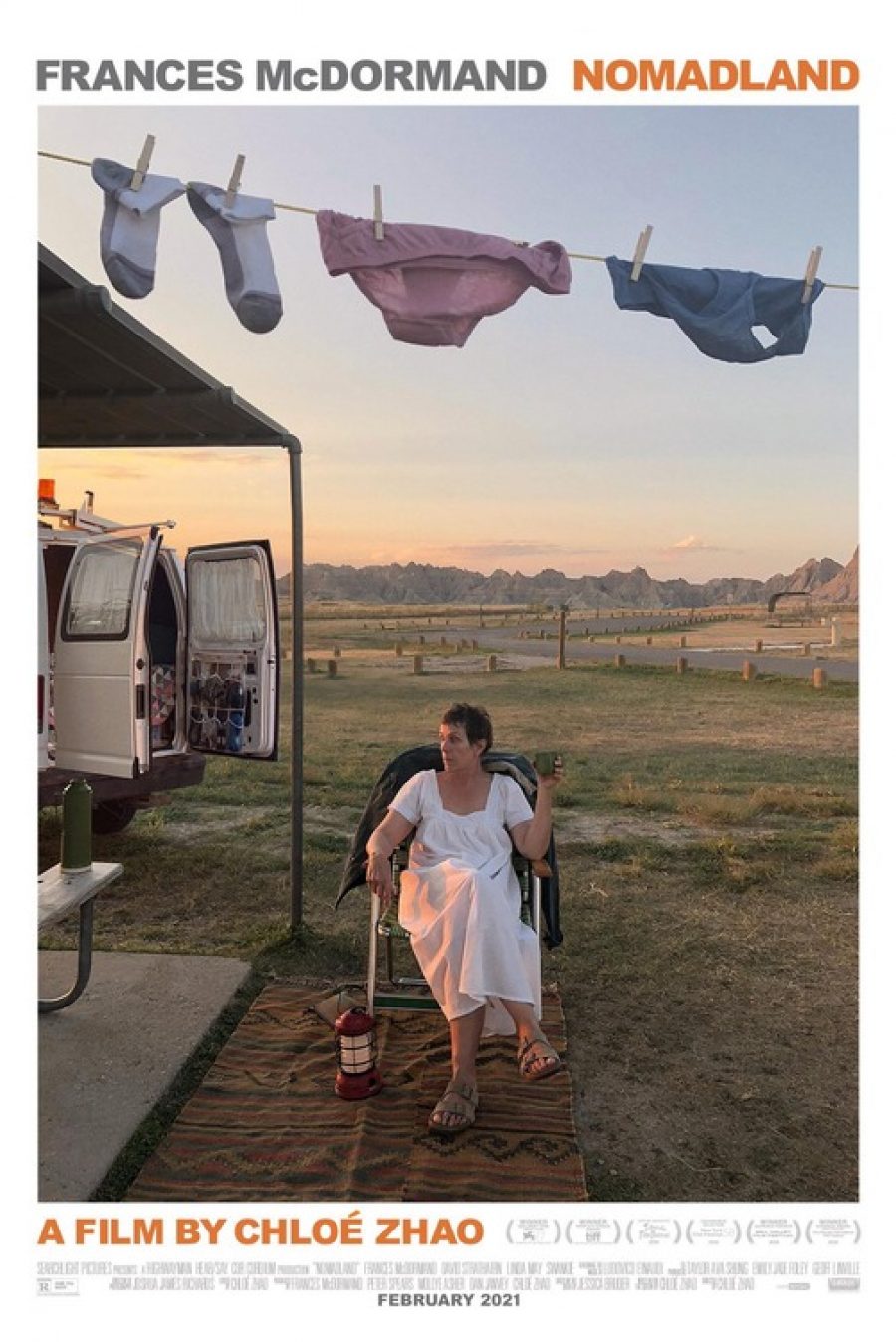 3. Nomadland
Designed in-house
Delayed from an October release, Chloé Zhao's Nomadland is one of the best films of the year, and this poster (which maybe owes something to Ray & Liz) speaks to its understated beauty. No hyperbolic quotes from critics, no special effects – just Frances McDormand in her nightie with a cup of coffee, while her pants dry on the washing line. You know your film is something special when this is the image that sells it.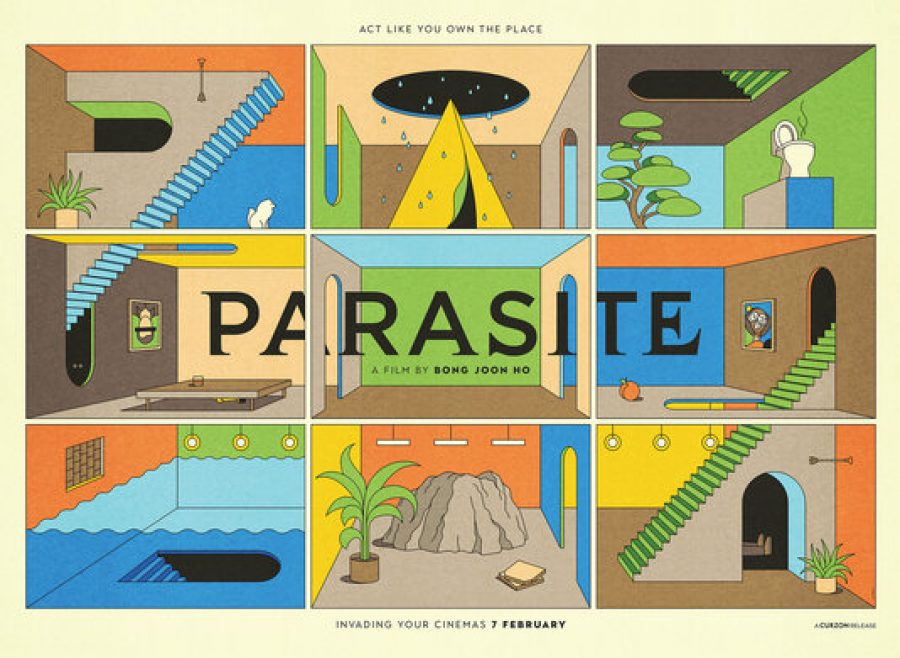 2. Parasite
Design by La Boca
Those clever folks at Neon and Curzon really pulled out all the stops on the Parasite marketing campaign, but this bright, Escher-esque design is our favourite, primarily because of its cheeky Easter egg in the form of an Oscar lurking under the coffee table. It was prophetic though; the film did indeed win a slew of Academy Awards, and rightful ranking as one of the best releases of the year.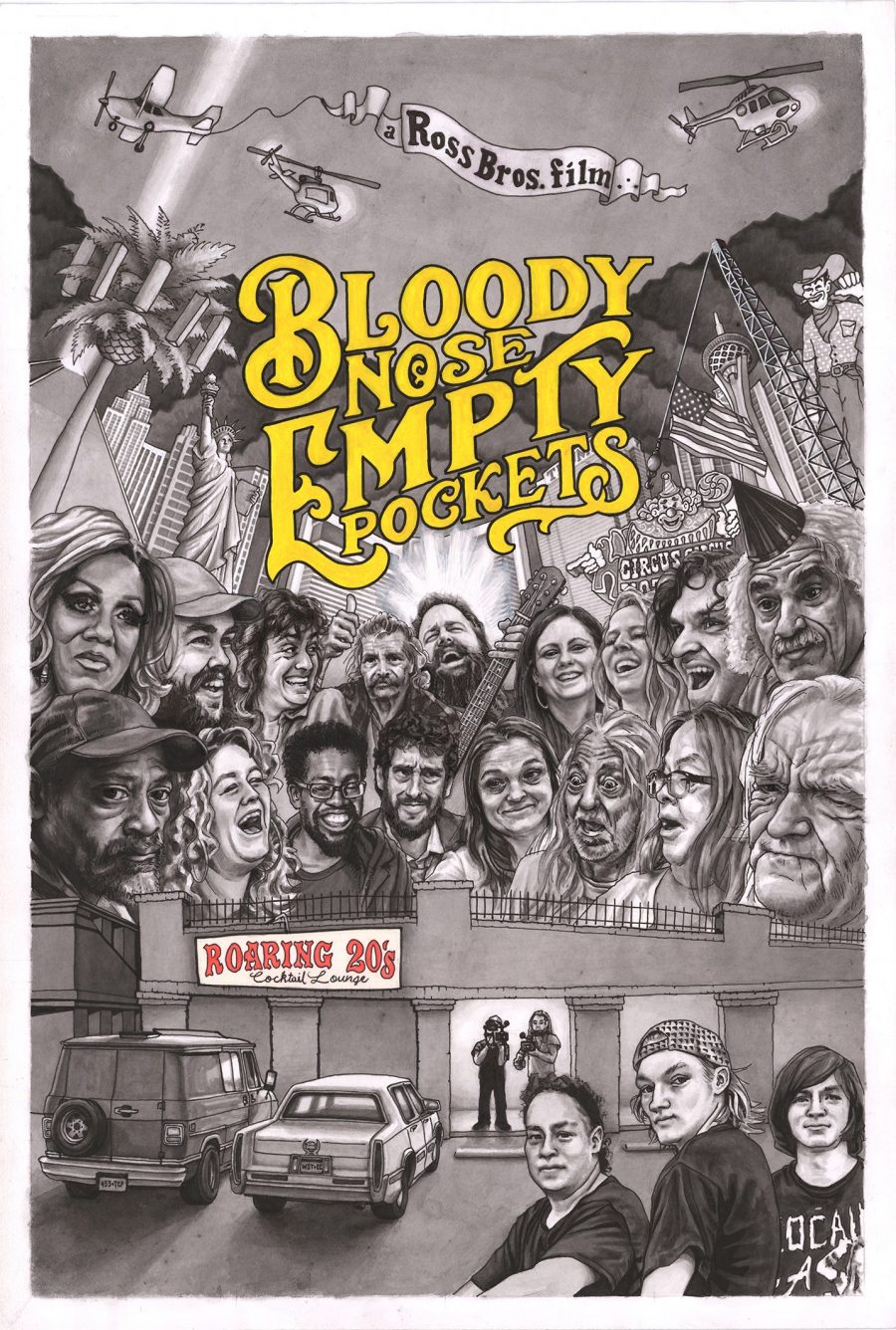 1. Bloody Nose, Empty Pockets
Design by the Ross Brothers
Blending fiction and reality to create a rousing portrait of a New Orleans dive bar's dying hours, the Ross Bros' Bloody Nose, Empty Pockets is one of the most intriguing, comforting films to have come out of 2020, and it's impossible to not marvel at this fully-illustrated poster either, featuring all the regulars and randoms who pop up to say farewell to the Roaring 20's cocktail lounge. It captures a sense of the film's chaotic vibe, but also its warmth, and is a little reminiscent of another poster for a film about a bar. Excellent work that makes us just want to hang out with our buddies and sing along to the jukebox all night long.
The post The 20 best film posters of 2020 appeared first on Little White Lies.
Source of the article : New feed at The 20 best film posters of 2020